Our K-9 Kondo comfortable outdoor doghouses and kennel doors are being used all across North America by hunters, pet owners, and professionals.

We invite you to visit some of our doghouse customers' websites where you will find valuable information for outdoor pet houses and dog-related products for small, medium, and large dogs.

Whether you are a pet owner, professional, or hunting enthusiast, we hope you will find this information useful. These links range anywhere from professional kennels and dog breeders to upland bird hunters, hunting dog breeders, and private hunting lodges.

Enjoy!
Use the form to contact us about sharing your link on our website. In the meantime you may grab our badge code below to use on your website or blog!
Copy and paste the code snippet below into your blog or website page source code (html code view) to display our badge on your website.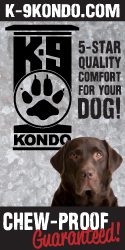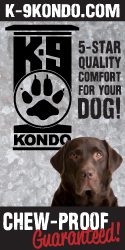 The characters you copied from the image are incorrect. Please try again.